ACHIEVE MAXIMUM
PERFORMANCE
Go from good to great! ATaPa is a personal red light therapy device that can help you quickly reach your body's maximum potential, whatever your fitness level.

Whether you're an athlete or just looking to enhance your everyday health and wellness regime, red light therapy can significantly improve muscle performance through increased blood flow causing, faster post-workout recovery, and improved muscle tone.
Red light therapy technology improves the body's natural healing process, making it easier to recover, and allowing you to get back in the gym faster and stronger than ever before.

It's the easiest way to speed up recovery time, reduce muscle fatigue, enhance muscle endurance and strength, increase fat loss responses from exercise and improve lean muscle mass. You'll see results within days of use!
THE NEW WAY TO
BEAUTIFUL SKIN
All it takes is 20 minutes a day to repair and rejuvenate your skin! Red light therapy is an incredibly effective anti-aging and skin rejuvenation treatment that helps to improve your skin tone, firmness, and elasticity. Efficiently reduce inflammation and acne, fade dark spots, and restore any wrinkles or fine lines while improving blood circulation. Since red light penetrates deeper into the skin than other light therapies, it increases collagen regeneration, elastin, and other vital proteins. Aton (New for '23)
$2,100.00
Great for Half Body Coverage. This medical-grade red light therapy device is the perfect addition to any home, studio, or office. Aside from being our best seller, it is also our largest modular unit. Stack it with any other modular devices for full-body light therapy!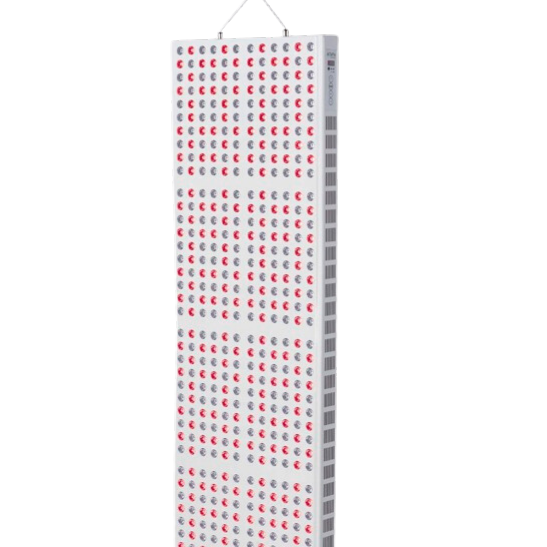 Hera
$5,500.00
Our best-selling device for whole-body red light therapy
This premium medical-grade device is the perfect addition to any home, studio, or office.
Prioritizing safety without compromising power, the Hera enables flexible at-home therapy options, enabling you to focus treatments on specific problem areas, or opt for a more holistic, whole-body approach for improved total health.
Clinically proven wavelengths of near infrared and red light deliver powerful benefits, and the timer (included) supports an optimized treatment profile to suit your exact needs.
Equipped with switchable channels, cooling vents, and fans, the Hera is built for long-term, everyday use with no drop in performance.
DON'T JUST TAKE OUR WORD FOR IT!
"The biggest difference I can tell so far is with my mind. I feel less brain fog and a lot more clear. Learning is easier and so is handling my emotions. I have one at home and one at office"
"I cant imagine not having my device anymore. I use it for everything. Skin care, recovery from weightlifting, I am obsessed! "
"I travel a lot and this size model was absolutely perfect! I also like how I am able to have a small device with both red and near infrared light. My skin is glowing."