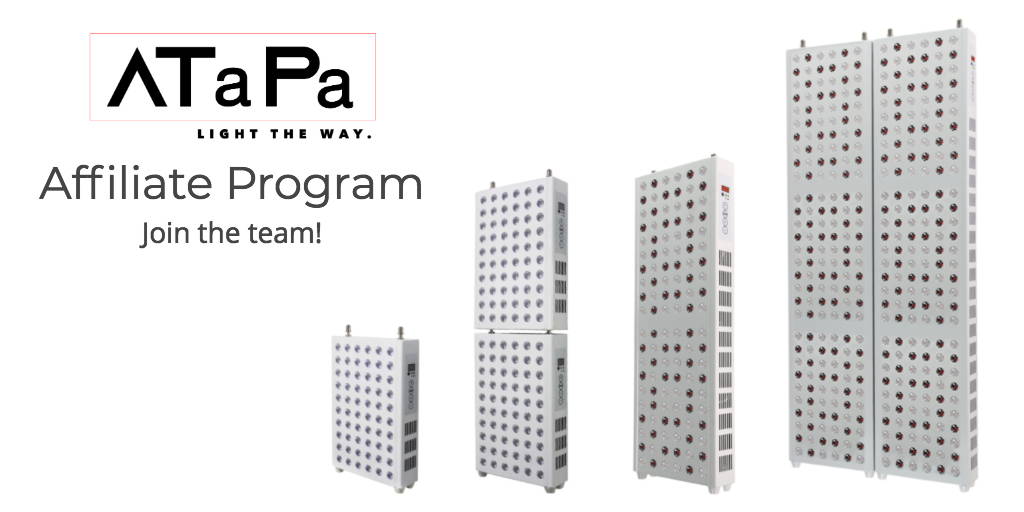 We believe that word of mouth is still the best form of marketing and has been a huge part of our success. Our affiliate program is designed for brand ambassadors, influencers, and other health and wellness professionals dedicated to providing value to those who seek them for advice.
ATaPa affiliates have the opportunity to receive a monthly discount of 40% OFF any ATaPa device. You will also be given a custom coupon code for 10% OFF, current with our standing sale so that you wont have to compete with any larger coupon codes.
Even better, you will gain 10% back for every sale you make with your coupon code. Depending on the purchase, you stand to earn anywhere between $26-$495 for someone using your affiliate code. As you can see, you stand to make a considerable amount of money for leveraging the power of your platform, customers, or clients. To get started, fill out the form below!
NOTE** This is an application process, should we decide to work with you, you will receive an Email within 1 week of your entry. Thank you!